An innovative vehicle route-planning tool that lowers costs for the service provider and improves the buying experience of consumers.
Trends indicate a sustained growth of e-commerce in Chile. This results in logistical challenges for companies that need to deliver those products purchased to their customers in the most efficient way possible. Against this backdrop, the Complex Systems Engineering Institute (ISCI) supported the emergence of SimpliRoute, a route optimizer software accessible to all types of companies, which impacts the management of the transport fleet, and ultimately, the experience of the customer who sends or receives a product.
Delivering products to customers is a serious challenge. The process includes such variables as the number of packages to be distributed, the timeframe in which it can be done, the size of the company's fleet, and the load limits that each vehicle can carry. The complexity of the variables means that the products are often dispatched over the course of a 12-hour period: "At some point between 9 am and 9 pm." This uncertainty has a negative effect on customer satisfaction, as they often have to adjust their plans for the day without the knowledge of when or if the product will arrive.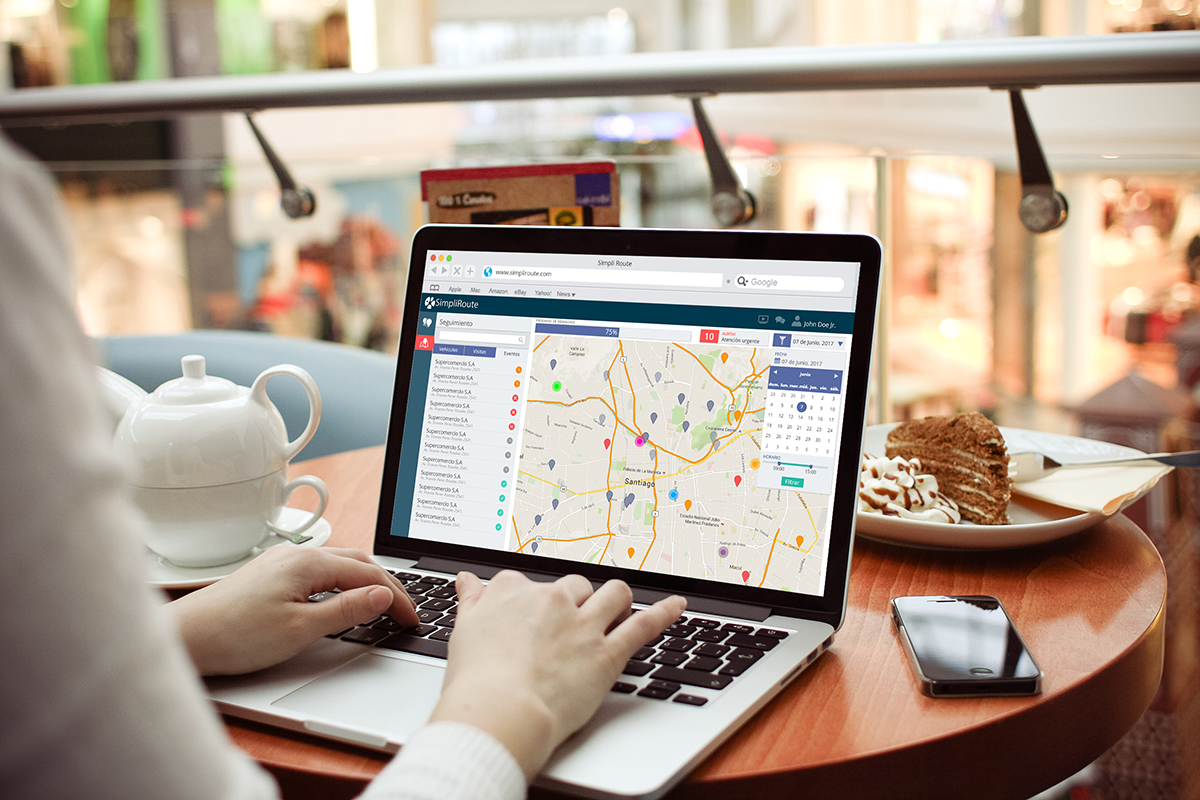 Álvaro Echeverría, Director of SimpliRoute, explains "The innovative part of our proposal lies in the optimization of the route. There are very few companies that allow you to take a robust algorithm at the cutting edge of knowledge and make it accessible to a large number of users. SimpliRoute is an economical solution to acquire, which allows us to democratize access for small and medium-sized businesses in order for them compete in a market that simply didn't exist before."
The online platform is easy to use and manages to create the most efficient dispatch route in under fifteen minutes, taking into consideration dynamic variables relating to customers, costs, and resources. The routes delivered by the software are shared with the drivers. This allows them to see the different points to visit during the day and communicate with the end customer when their orders are on the way.
Thanks to SimpliRoute, a delivery company can save up to 30% on operational expenses and decrease its vehicle fleet by up to 10%, choosing only the most appropriate vehicle to carry the load.
Another relevant factor is that many companies do not consider the schedules in which the client will be available to receive their product or service into the design of their routes. This causes wasted journeys and dissatisfied consumers who have not received their order on time. SimpliRoute factors in the delivery timeframes available, thus increasing the number of customers visited and products delivered by 15%. This directly improves the service experience and decreases the costs of reverse logistics for rejected or undelivered products that must return to the warehouse.
Álvaro Echeverría says "Our innovation goes beyond a mere route optimizer. We deliver real-time monitoring, strategic analysis on the key indicators for a company, and "street time" visuals. We are invested in increasing its accessibility and providing logistics intelligence of the highest caliber. Our powerful algorithm is, therefore, subject to continuous improvement after long processes of research and development, which integrate the most recent academic findings the field and the formulation of new strategies of our own."
Comunicaciones ISCI